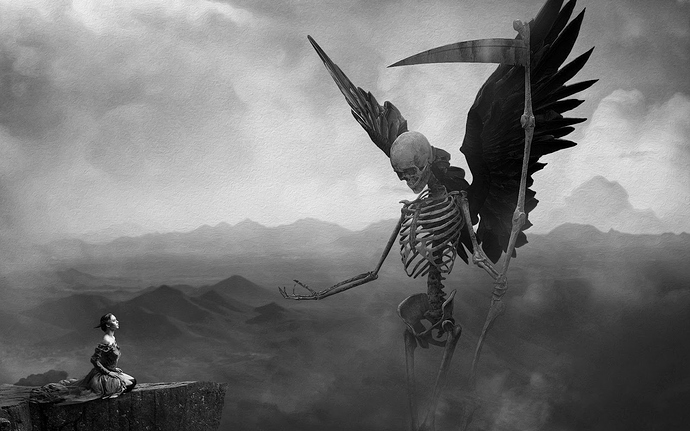 My faith is struggling due to an idea I have read that seems to make a lot of sense to me - put simply, that we invent religions because we can't cope with the thought of dying. Has anyone considered, worked through and resolved the idea that we might be inventing beliefs purely out of fear of death, and come through it with a stronger faith? What did you think about, what information did you find that was relevant and did you change any of your beliefs as a result?
More here.
"If my faith was an airplane, then unfortunately it has flown into some turbulence lately. I wrote a piece not long ago about approaching cognitive dissonance in a Christian way and now I find myself in the position of having to tackle my own.
The source of my problem came from a Christian book ironically enough. The author looked at the reasons for Christ's death and drew upon the work of Ernest Becker, an American cultural anthropologist and writer noted for his 1974 Pulitzer Prize-winning book, "The Denial of Death". This work of psychology and philosophy builds on the works of Søren Kierkegaard, Sigmund Freud, Norman O. Brown, Erich Fromm, Hegel and Otto Rank…
People across the spectrum of religiosity find support for their existing belief systems in the words of Becker…
One "solution" I could use to tackle the problem is to ignore it, focusing on other ideas, and/or reject it, limiting further exposure to the source (Becker's work and its derivatives) — the way of confirmation bias — but either would be like shutting the stable door after the horse has bolted since I'm already thinking about the issue…"