This is the beauty of evangelicalism where it allows for the minimising of historical context enabling one to say what scripture means and how it should be applied regardless of actual facts in terms of audience relevance, i.e., what Jesus' and the other NT writers' words meant to those then in their small box of reality.
Correct again Chad. Unfortunately what I've pointed out numerous times gets summarily ignored, i.e., the call the righteousness, as per the likes of Tit 2:1-15 etc, is the instructional benchmark for believers' life of service to God and NOT the means for humanity in general to be escaping an imagined post-mortem purgatory, as per PU.
God was willing and able to forgive sin long before Jesus came into the world.
Jesus came to call ALL to righteousness, which is the means for humanity to escape the very real hell we create on earth through sinful living.
Quite the contrary davo. It is EXACTLY that context that is so important to those of us who see things differently.
I've never thought that it WAS the means to escape purgatory. Maybe others do, I don't know. But I do know that you are presenting a caricature of more thoughtful 'evangelicals' (Is there no category between you and evangelicals, noone that fits between, that can see the strengths and weaknesses of both?).
Yeah I think I've had others in mind from recent (and past) comment from other threads.
There might well be… I'm just bouncing off my experiences, quite a few of which has been on this forum etc. These are just my observations.
That is interesting, so you are saying we do create or escape hell here on earth by how we behave?
I agree with the thought, but that's NOT what Jesus was talking about with his references to Gehenna…
MM, yes this exactly what I'm saying.
Davo, I believe it is what Jesus was referring to. As Moses says in Deut. 30:15 " See I have set before you today life and good, death and evil." Man has the power to do good or evil. War does not come about because we are all loving others as ourselves.
This is interesting, I watched the movie 'The American' with George Clooney… In the movie there was a scene that Jack, who is an assassin, is waiting for further instructions, and was told to go away for a while, to a small town in Italy,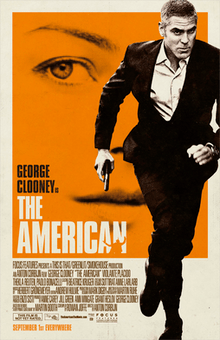 and while he was in Italy and talking with a priest. The priest said you seem to have many sins, Jack made a rebuttal, the priest said you are in hell now… He seemed to know Jack was suffering… Gotta watch the movie… 'Warning nudity'
I really don't believe the hell of the bible (as the traditional church teaches) is real, but I do believe many here on earth are going through a 'hell' of their own. And to be real honest, that is where we as believers in God and those who read and follow Christ's words become very important. We are the instruments that can with a smile and a continual positive attitude, can be a light, a light to those around us. Family, co-workers, in laws etc. our influence to those closest to us. We can make a difference.
MM, I totally agree.

You say that Jesus was not referring to Gehenna as a man-made hell on earth created by sin. So what other hell was He referring to?
LLC, please, you are kidding no? My point about people experiencing hell on earth was just that. I think that many create a situation that could be constituted by others as a 'hell'. Gehenna is a specific place that had a specific meaning to a specific people. Please LLC, I agree with many of your thoughts, but don't get hell, mixed up. The Christ was warning the Jews 'AT THE TIME' what may well be coming. The roman invasion was about to happen, Jesus wanted His Kinsmen to be safe, He used verbiage like 'I would want to gather you like a mother hen gathers her chicks'…Gehenna was the symbology used. It was a Hebrew idea that very few of us know about. And to be honest, you have been on this forum long enough to know where those of who post often, where their beliefs are. You are baiting or wanting a fight.

MM. No. I'm just asking.
And what was coming was war, which can be described in various ways. We all know what war is, the slaughter and total destruction of everything including the lives of innocent children. It happens because men do not obey this command- "Love others as yourself."
To me there is no dilemma, simply because, if we believe scripture, Paul was the worst of sinners. If God can do what he did with Saul/Paul, then saving Hitler is not a problem for him. Also, scripture says "where sin aboundeth, grace aboundeth more". We (including Hitler) can not sin oursleves out of salvation.
Hi there. Theres no dilemma for me either. The dilemma belongs to those who's rules of salvation leave them with Hitlers victims suffering eternal judgement alongside their murderer. The entire essay is meant to present to them a strong case that their theology is broken.
And a fine article it is too. Really well written and makes the points very elequently.I remember listening to a Martin Zender show where he made that same point, that according to traditional Christian doctrine the victims of Hitler went straight from the gas chambers to an eternity of torture. And they call that good news. Good to be amongst fellow believers. Just joined.
Thank-you. Good to be in this oasis of sanity and truth!
I believe the terrestrial realm was created purely for redemptive purposes. So that would make the material realm the place where judgement is meted out. Jesus said those who do not believe are "condemned already." [John 3:18]
I think we can all agree that there is plenty of "weeping and gnashing of teeth" right here on this sin cursed earth. When we ascend to receive our celestial bodies [1 cor 15] this will all seem like a terrible nightmare and there will be no more tears.
As I think you may know, I question the possibility of eternal happiness. There are actually quite a few philosophers who have articulated my fear that immortality would eventually become dreadful.