I've just started reading this one, and it a real treat. BTW it is free on Kindle Unlimited, but worth the money if you have to pay a few bucks. I read a lot of philosophy but this one stands out for clarity and perspective.
He begins by delineating the pre-modern (medieval) from the modern, and then moves into the postmodern, as it shows itself in science, literature, sexuality, law - and has sufficient quotes from the sources to back up his presentation.
Here's a snippet from the section on postmodern Law. Sound familiar?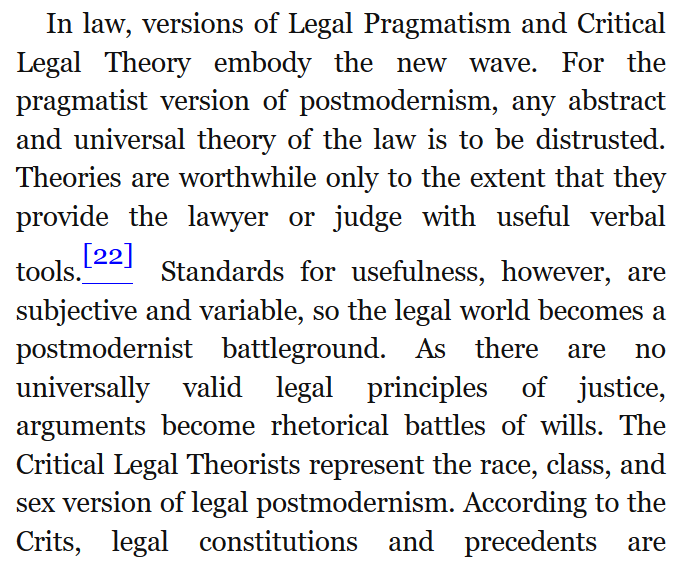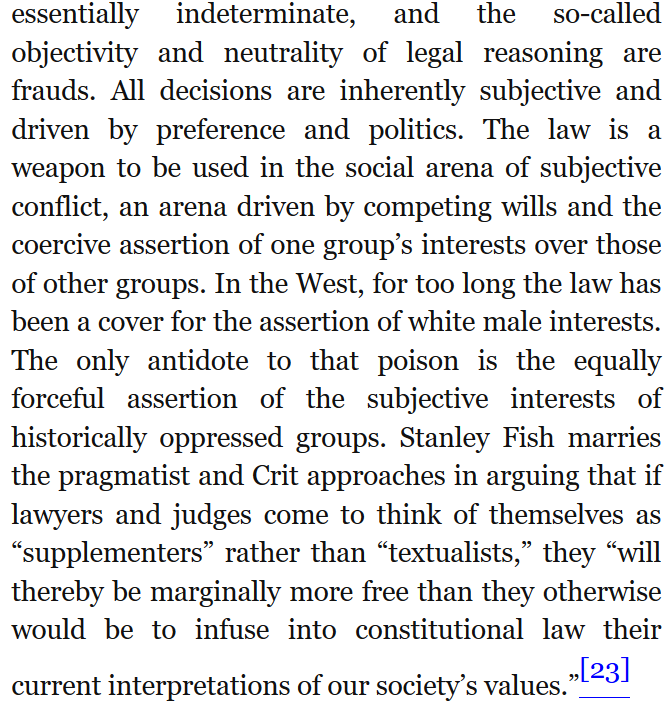 @mcarans - Michael I think you in particular would like this one,