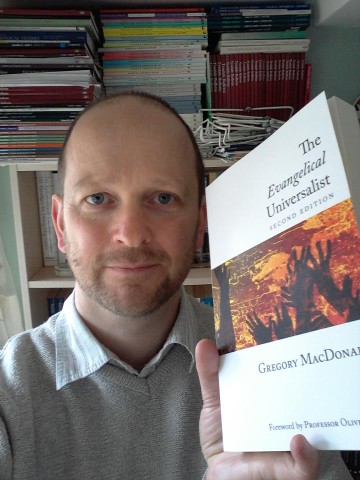 The second edition of The Evangelical Universalist in now available in North America on the Cascade Books website and on Amazon.com.
It is available as a print edition and as a Kindle (and the Kindle is only $9.99!!!)
The UK edition will be out in a few weeks. I do not yet know the precise date.
This new edition contains the following new material.
a foreword by Oliver Crisp
a preface explaining how the book came about and the reaction to it.
a new appendix on Rob Bell's take on universalism
a new appendix responding to some of my critics
a new appendix on the biblical theology of election
a new appendix on what appears to me to be a paradox (contradiction?) at the heart of Calvinist spirituality
a study guide
a Scripture index
So it is quite a lot longer than the first edition.
Hope you like it.
Keep up the good work