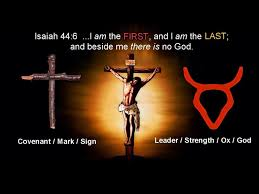 Between the aleph and the tav runs the blood of the Lamb, the abundant river of aeonian life, the salvation of the world.
Praise His holy name! -Thank you Ben Clemens-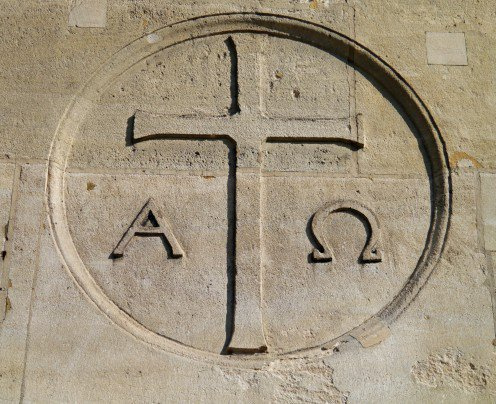 My friends: Our God is the Beginning & the Ending. The entire mass of the heavens, the earth and the underworld are consummated in Him.
Surrounding the Aleph & Tav
"And when I looked, behold the four wheels by the cherubim, one wheel by one cherub, and another wheel by another cherub: and the appearance of the wheels was as the colour of a beryl stone/ tarshish stone.
And as for their appearances, they four had one likeness, as if a wheel had been in the midst of a wheel.
When they went, they went upon their four sides; they turned not as they went, but to the place whither the head looked they followed it; they turned not as they went.
And their whole body, and their backs, and their hands, and their wings, and the wheels, were full of eyes round about, even the wheels that they four had.
As for the wheels, it was cried unto them in my hearing.
And every one had four faces: the first face was the face of a cherub, and the second face was the face of a man, and the third the face of a lion, and the fourth the face of an eagle.
And the cherubim were lifted up. This is the living creature that I saw by the river of Chebar.
And when the cherubim went, the wheels went by them: and when the cherubim lifted up their wings to mount up from the earth, the same wheels also turned not from beside them."
Antiphonal Worship
I saw the Lord, high and exalted, seated on a throne; and the train of his robe filled the temple. Above him were seraphim, each with six wings: With two wings they covered their faces, with two they covered their feet, and with two they were flying. And they were calling to one another:
'Holy, holy, holy is the LORD Almighty; the whole earth is full of his glory.'
At the sound of their voices the doorposts and thresholds shook and the temple was filled with smoke
'Woe to me!' I cried. 'I am ruined'! For I am a man of unclean lips, and I live among a people of unclean lips, my eyes have seen the King, the LORD Almighty.' Then one of the seraphim flew to me with a live coal in his hand, which he had taken with tongs from the altar. With it he touched my mouth and said, 'See, this has touched your lips; your guilt is taken away.'